The real estate asset class can be subdivided into a number of categories based on its spatial and capital market dimensions. On the spatial side, we can group assets by property type and location. On the capital side we can group assets into non-institutional vs. institutional holdings, the latter of which can be further subdivided into public or private ownership structures. In terms of benchmarking or monitoring institutional real estate performance, the public side is most often tracked the the National Association of Real Estate Investment Trusts (NAREIT), while the private side is represented by the National Council of Real Estate Investment Fiduciaries (NCREIF). The objective of this page is to present the NCREIF returns; interested readers are also referred to the NAREIT returns for comparisons between the two ownership structures.
The NCREIF Property Index is comprised of quarterly returns broken down into total, capital, and income. The series is an appraisal-based system, with market values determined by quarterly appraisals undertaken to ensure assets are marked to market. The returns include leveraged and unleveraged assets, although the leveraged assets have been deleveraged to provide a more accurate picture of property level returns. For more information, viewers are referred to the official NCREIF site for a detailed explanation of coverage and methodology. To more fully understand the underlying data, viewers should review the Real Estate Information Standards (REIS) developed by NCREIF and several related trade associations.
Please bear with me as I try to make this section more user friendly and check back as we will be making more changes. Any suggestions regarding useful data/formats are welcomed; if you have any, please Contact Me.
Note: Being Updated Through 3Q by November 28, 2010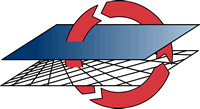 Make sure to scroll down to see complete NCREIF return series organized by property type and subtype. The data include tables and graphs extending back to 1978.
Note: Since this is a long list, scroll down to see individual categories. They are each presented as an image and can be copied by right clicking your mouse and then pasting elsewhere.
To View All NCREIF Property Types:
The property type and sub-type categories include:
Click on any link below to jump to property type/subtype. Click Back to Top to return here.
Other NCREIF Categories
To jump to a category, click on the title; to return, click on "Back to Top" below each exhibit.
Also, check out related REIT stock prices for more insights.
Disclaimer and Copyright
The materials, views and thoughts expressed on this website represent my personal work; they do not reflect those of the University of Washington or of any of its units. These materials are neither edited nor endorsed by the UW and, as such, should not be so attributed. The materials are designed for academic use and should not be relied on for commercial or business decisions. They are offered in an effort to help enhance the teaching, research and service dimensions of my academic profession and better serve students, colleagues and the broader community. The works of authorship presented in this website and associated materials, may not be reproduced, published, distributed, displayed, transmitted or incorporated in derivative works without proper attribution and approval. The author retains the copyright to these materials and may incorporate them in various publications and outlets in the future. The copyright and restrictions on reproduction of reprinted articles and other materials published by third parties remains in force.