Welcome
(Updated September 2016)
I am the Executive Director of the Lewis White Real Estate Center at the University of Missouri-Kansas City (UMKC) and an associate professor of real estate. In these roles I am leading the charge in creating a preeminent real estate program at UMKC. Thus initiative is a collaborative effort with other university units including the Department of Global Entrepreneurship and Innovation in which we are based, other departments in the Henry W. Bloch School of Management and a number of colleagues from across campus.
Recent Presentations
Recent Presentation: 2017 Real Estate Outlook: Waves of Change for Kansas City and Beyond, presented to the KC Appraisal Institute Chapter, Wednesday, September 21, 2016.

Community Revitalization

One of the initiatives I am working on with colleagues at UMKC and other community collaborators is a new stream of research into revitalization of inner city neighborhoods. As a starting point I have been developing a set of interactive maps that allow visitors to explore what's happening in selected neighborhoods and other geographic areas of interest in Kansas City MO. These visualizations were created using Tableau and Open Data KC.

I am also working on some tutorials related to searching public information to help users learn how to research individual properties and neighborhoods. I will post them as available so please check back. Contact Me if you have any suggestions or questions.

Features, Publications, & Presentations




Market Watch: Updated WSJ.com Economist Survey for selected economic indicators. Includes link to additional data and download option.
Read a full text copy of my Spring 2016 Financial Views article entitled "Ahead of the Curve: A Possible Inflection." To track the integration of real estate, capital markets, and the economy over time, click on Quarterly Archives back to 1999.

Thinking about buying a house vs. renting? Check out my April 8, 2016 presentation to UMKC Bloch Students on "Real Estate: Rent vs. Buy Optimization" for some suggestions on how to approach the housing market and do your own research.

---

See me on Facebook. For a more personal side and current updates, click on:

Recent Visitor Globe

Holistic Real Estate

Curious about me? Take a look at the copy "Industry and Academia: The Combination for a Winning Team, A Discussion with James R. DeLisle," Retail Property Insights. This was the final installment in a series I wrote for ICSC.

---

Nature of Site. I established this website to extend my teaching disseminate selected research, help advance the real estate discipline, and provide service to the broader community of learners and doers. It also serves as a conduit that I am using to try to help bridge the gap between the academic community in which I currently reside and the professional community in which I have served in the past.

The objective of my Interactive Real Estate Self-Assessment modules are to provide some materials that can help emerging (i.e., students) and industry professionals assess or expand their understanding of some of the key concepts that comprise the body of knowledge for the real estate discipline. I will be classifying and adding more terms over time so check back.
Current Indicators (FRED)
The charts below provide access to the latest data published by FRED for selected series. To view and edit charts and download data, right-click and open a new tab to stay on my home page or use your back arrow. This is a gateway to additional data so click in series of interest to go to customized view.
---
-
I was the editor of the JSCR between 2003 and 2007 and compiled electronic copies of some 130 articles. Click here to access the entire history of JSCR Archives. To review the first 12 years of the JSCR, read "The Evolution of Shopping Center Research: A 12-year Retrospective."

Click on Logo for JSCR
---
Over the years I have compiled a number of "Lessons Learned" interviews with leading research-oriented retail leaders. These interviews contain some timeless insights into what it takes to succeed over the long term in this increasingly complex and interdisciplinary real estate arena. Check them out at my Lessons Learned link in PDF format.
---
See my Site Guide to help you navigate my site. I am the web designer and webmaster so bear with me as I make additions and adjustments as the site evolves to serve students and professionals interested in real estate and helping advance the state of the indusry. Please Contact Me if you have any suggestions or questions.
Interested in affordable housing costs? See the results of an empirical study I co-authored that provides detailed cost breakdowns among various types of projects. Get the full report from the Affordable Housing link in PDF format.
This site is dedicated to my wife Bennie and to "my three sons" Jad, Jonathan and Robert who each, in their own way, contributed to it. I'd also like to recognize my parents Irene and Larry who guided me and always taught me to try to "do the right thing." I'd like to thank the late Dr. James A. Graaskamp who mentored me and Rebecca J. Griego who inspired me and helped us carry on our mission.
---
Kansas City: Revitalization
Check out some new dashboards I'm working on including a Land Bank dashboard and a KC 311 Call dashboard I created using Tableau and KC Open Data. These are in R&D with more to come on information sources that can help in our efforts to revitalize the Kansas City urban market. The maps are interactive and include a number of filters that can help you select areas for research or evaluate for potential locational decisions.
Holistic Real Estate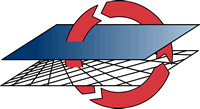 ---
Q111: Real Estate Outlook 2010. What is your outlook for the economy and the commercial real estate market for 2010?
Q112: Market Timing. When will the economy and real estate markets bottom out? How will we know? What should we look for?
Q113: Cap Rates. What is your outlook for cap rates? How will they play out over the next several years and where will we be when things settle down? More Q&A....